Student Life Cycle
In several transition phases, a student's individual course towards his/her educational future and job perspectives are being set. ELLI2 supports students in varying student life-cycle phases by addressing the "Introductory Phase and the support throughout their course of studies." and "job perspectives after graduating" spheres of activity.
Internships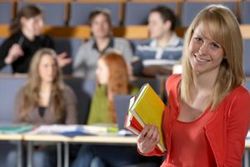 In Germany, pupils in Secondary Schools have to complete training vocational internship during ninth respectively tenth grade in order to get orientation about their future career. Many pupils already know that they are going to university and because of that they have problems to find the right employer. "Praxisphasen" will create an internship offer for these pupils. The program will give them orientation about engineering studies and research and help them to gain insight into working in a laboratory or a workshop.
School meets University – Expanding of School Labs at an Intermediate Level
During the first funding phase, ELLI offered robotics courses using Lego Mindstorms and the programming language Java. However, due to the G8-System, only few secondary schools made use of these promising offers. For ELLI 2, a new strategy was developed: The course offers are extended to classes 9 and 10. In these, LEGO robots will be distributed in schools, which will facilitate a change in the complex and compelling robotic hardware implemented in, for example, the humanoid robot NAO or by using up to-date programming languages such as Python.
Robotic Course for blind students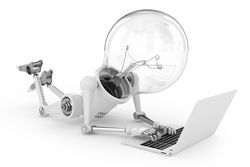 The Robotics course for vision-impaired youths was conceptualized and carried out through the collaborative work of Soest, a vocational training organization, and the Johannes-Kepler-School Laurensberg. The barrier-free robotics course will also be offered in ELLI 2. The course will inter alia be optimized for blind students through the use of an audio book. It will also be expanded to include other handicaps, like the hearing impaired. Transfer and sustainability: Regarding the audio book, the compiled contents will be made available to a large nBuumber of users in the long run.
Open University
The measure 'Open university' aims at informing, counselling and integrating prospective students who have obtained their university entrance qualification through vocational training. The objective is to improve (self-) assessment of individual aptitude and previous knowledge and to render the application process more transparent. Project-oriented seminars will both benefit from and provide an opportunity to enhance the practical skills contributed by students with previous vocational training.
E-Guide StartING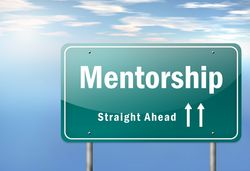 The previous career-block event will be replaced with an E-Mentoring option, which aims to support engineering students during the introductory period and make the proposal more approachable to a wider audience. The new program complies with the fundamentals of the previous career-block event. Young professionals will answer student questions in video format in order to increase the profile and sustainability of the measures.
Student Community
Networking between students is a key factor for increasing study motivation. In order to create an engineering community, a regular meeting of members of all student councils is conducted in the engineering faculties. At the same time, these meetings are a valuable opportunity for the project work to receive feedback from the students. In order to address these needs, workshops and seminars have been implemented by the project together with associate partners.
Career Paths into Science and Industry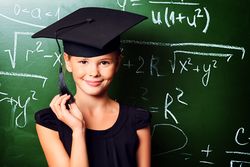 In these two events, students learn more about their career opportunities after graduation. This offer shows both possibilities – careers in science and industry – in order to allow for a conscious career planning.
Leadership and Personal Competences
The doctorate in engineering sciences formally qualifies graduates for positions that often come with management responsibility. In this respect, doctoral students should prepare in time for the topic of employee management. To address this goal, training courses are offered that mediate basics and provide an overview of the topics motivation, management tools and leadership styles.
Building Competence and seminar "How to become a Dr.-Ing."
The workshop serie "Building Competence" and the seminar "How to become a Dr.-Ing." Addresses graduating engineers. The workshops and seminars of the "Career path Engineering PhD" will teach key skills and subject-related competences you need to succeed in your PhD. They will offer individual counselling from experienced coaches.